TVC Plan
TVC is designed to address the needs of a modern studio and promote innovation and sustainability in production and operations.
Evolving
with LA
Hackman Capital Partners is investing in Television City to reaffirm its status as a preeminent production studio, support a new generation of creative talent, foster equity and diversity in the entertainment industry, and promote long-term operations and sustainability.
Rapidly evolving technological needs and growing demand in Los Angeles for production space necessitates the modernization of Television City. Los Angeles-based Hackman Capital Partners, an independent owner-operator of studios worldwide, purchased the 25-acre site in 2019, and now proposes a major investment to ensure it continues to be a premier production facility for decades to come.
Benefits
Robust System of Interconnected Basecamps
Expanding upon the innovative features instilled within the original Pereira-designed Primary Studio Complex, a dedicated below stage-level basecamp and production vehicle circulation system provides access throughout the entirety of the studio, allowing production vehicles to enter, navigate, and access stages quickly and efficiently. A series of production vehicle ramps, over-sized elevators, and pedestrian connections allow the fluid movement of sets, props, and equipment directly from the lower production support level to the upper production activity level. This interconnected basecamp system is the foundation to supporting a robust studio facility.
Modern Studios
Legacy studio facilities like Television City were once marvels of production innovation. However, as the entertainment industry has evolved, the physical requirements of a studio facility have changed as well. Today's production customers demand larger stage volumes, more production office and support space, media office for other departments involved in the production process, and enhanced circulation corridors to create a modern, content creation ecosystem.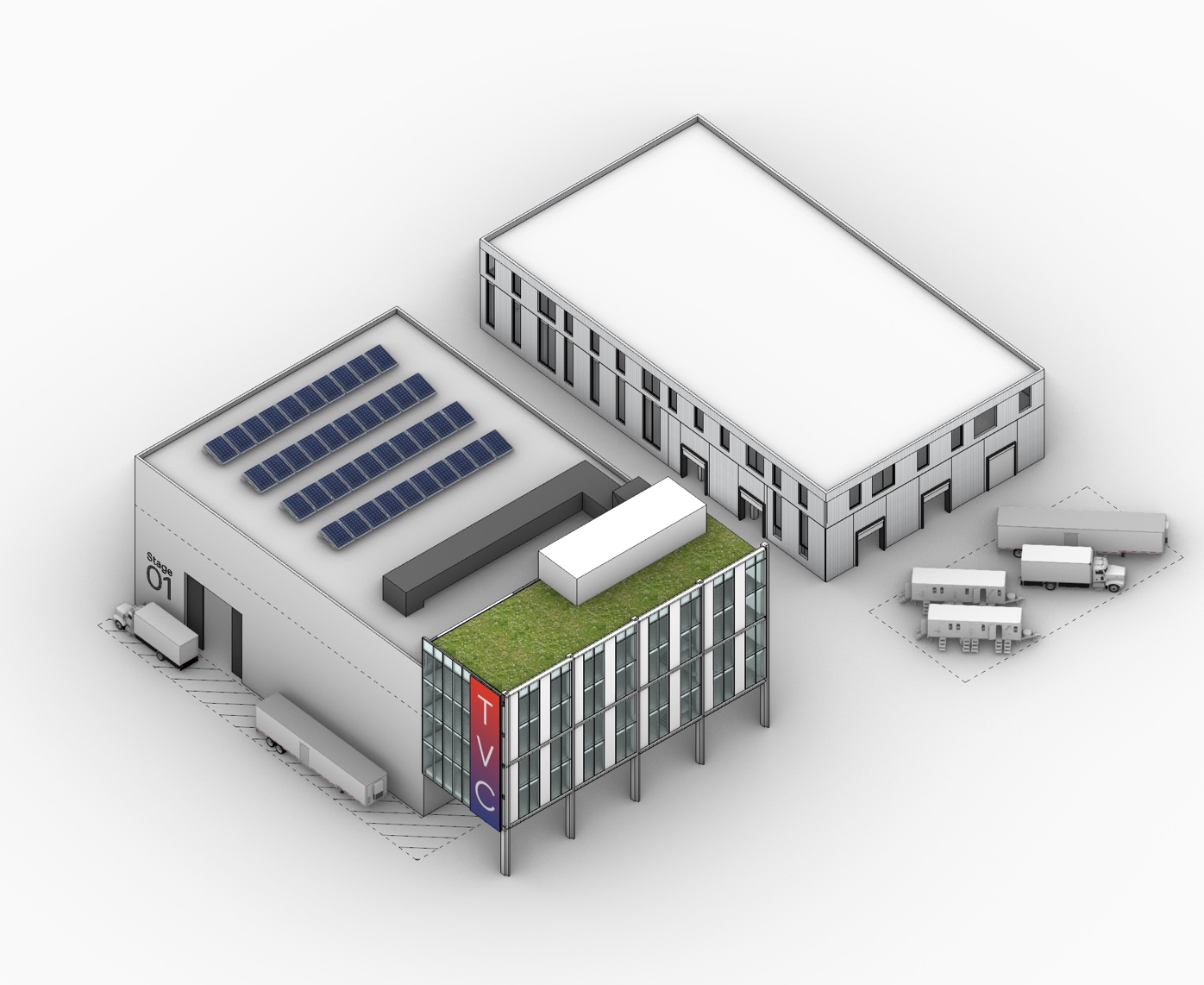 Footprint & Clear Height (Old)
Footprint & Clear Height (Modern)
Pursuant to the California Environmental Quality Act (CEQA), a full environmental impact report (EIR) was prepared to identify and analyze the potential environmental benefits and impacts associated with the operations and construction of the TVC Plan. Robust community outreach will be conducted throughout the process.
View TVC Fact Sheet
TVC ensures the studio will continue to be a world-class production facility and will generate significant economic and community benefits.